Designed With Style
and Quality in Mind
Lasting Impressions Windows and Doors in Phoenix, Arizona offers a diverse selection of windows to residential clients. Whether you're looking to replace your current windows or need new ones for a custom home, we've got you covered.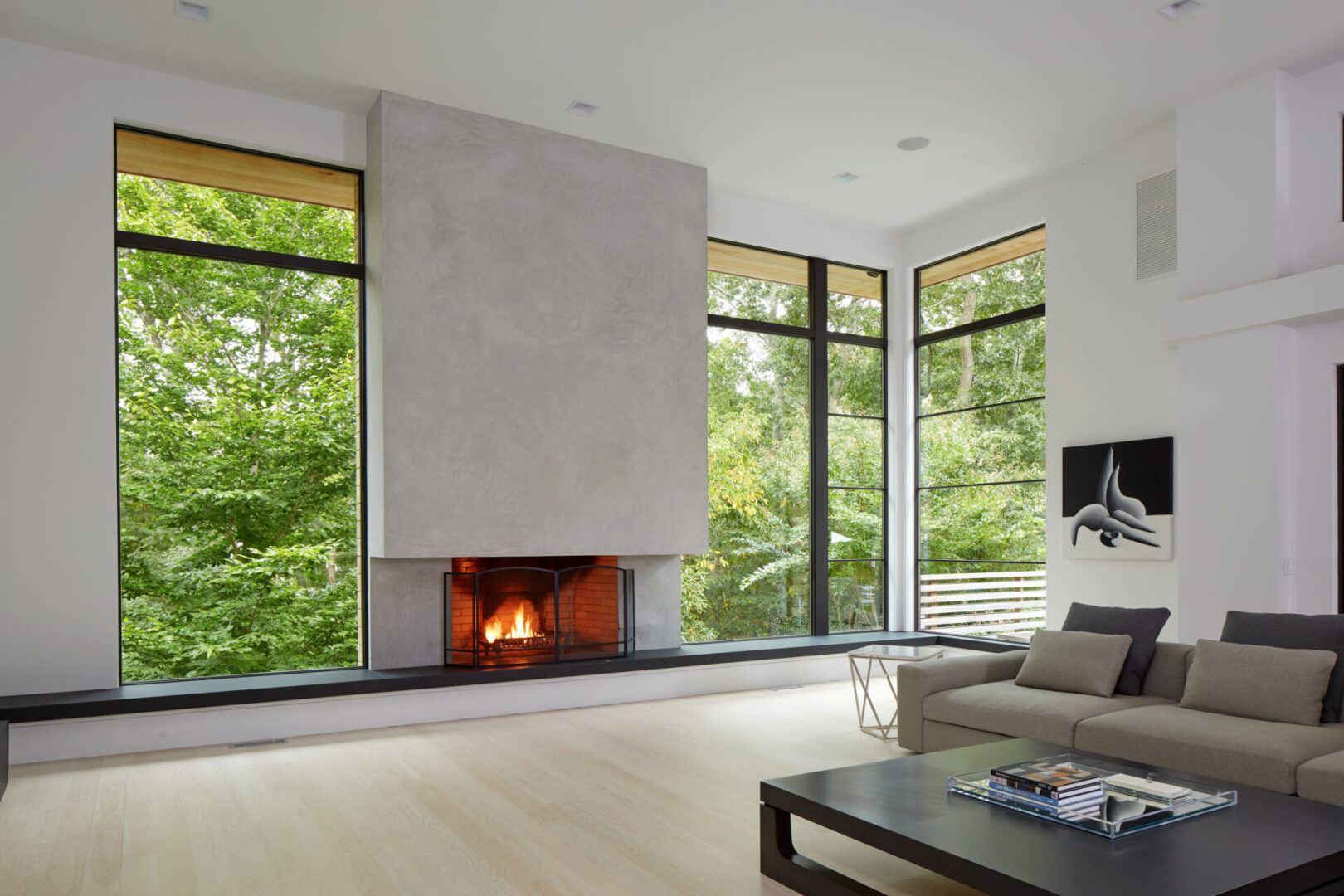 E-Series
Windows & Patio Doors
E-Series windows and patio doors are made to your exact specifications for unmatched flexibility and design freedom. These premier products allow you to create custom shapes, dramatic sizes and striking combinations to set your work apart. 50 standard exterior colors, custom colors and anodized finishes, plus a range of interior wood species and beautiful interior stains. Or, if your customers want something even more distinctive, we can source virtually any wood species they desire. If it's possible, it's possible with E-Series windows and patio doors. For more information, visit andersenwindows.com/e-series.
Modern home styles incorporate clean lines, simple forms and open floor plans. They often feature floor-to-ceiling windows or glass doors with narrow profiles to maximize light and bring the outdoors in. Explore our Home Style library to see how E-Series products can help you achieve a modern home style.

Fiberglass is a frame material known for its strength, durability, and performance.
As a building material, fiberglass is nothing new. It's been floating boats and adding strength to ladders for years. Until recently, the complex profiles required for window designs have been impossible to attain with fiberglass.
Innovative window manufacturers like Milgard® have solved these challenges. Today, you can buy fiberglass windows and patio doors designed to maintain their beauty in every season and any climate.
Known for their strength, durability, and naturally insulating qualities, fiberglass windows are a popular choice among window contractors. They are known to be three times more energy efficient and eight times stronger than windows made from other materials.
Since fiberglass windows are available in a variety of colors and styles, they have become an ideal choice for home installations.
Lasting Impressions Windows and Doors carries a large selection of fiberglass window styles and designs to suit the needs of any project.
For more information on our products and services, reach out to our staff today.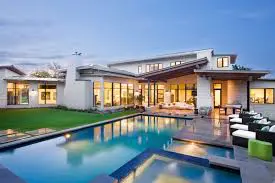 WINDOWS & DOORS
Contemporary Collection
Embracing seamless and modern design, this aluminum-clad wood collection is specifically crafted to enhance the expansive views of custom, high-end homes.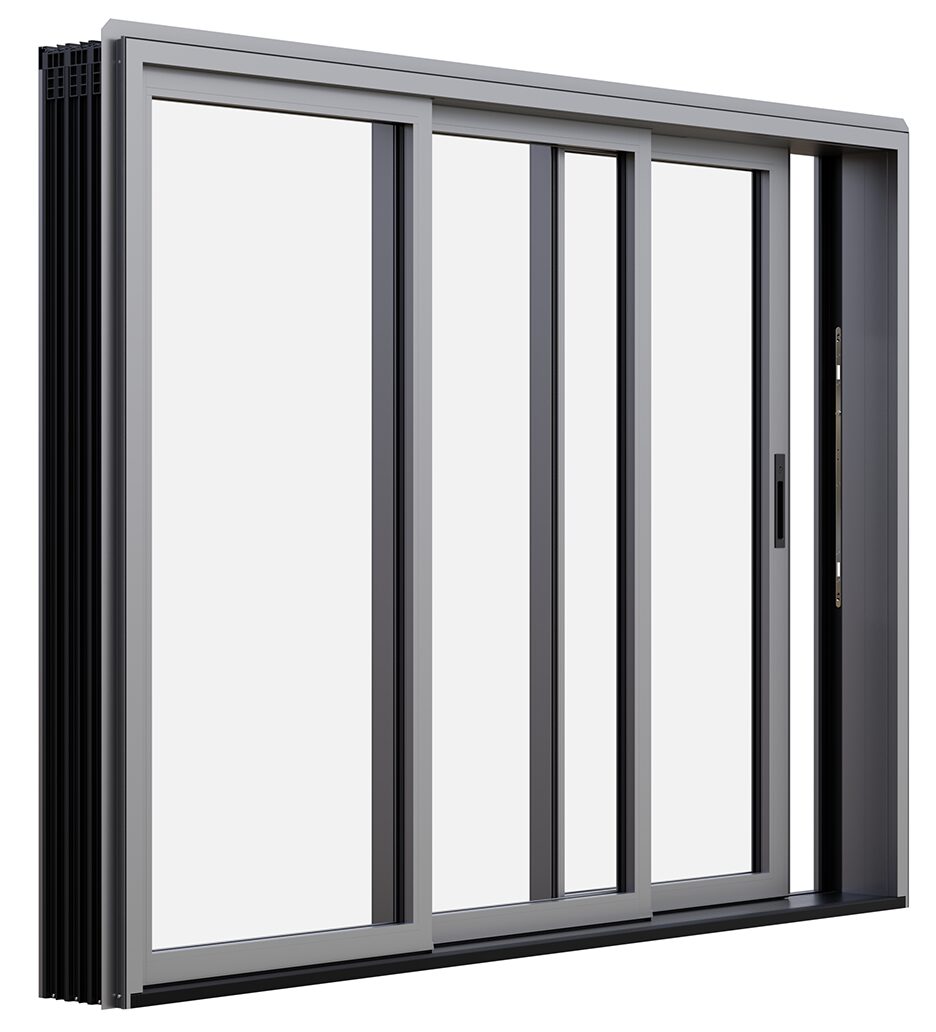 MULTI-SLIDE
The ultra-modern, all-aluminum VUE Collection is well matched to the custom home market. Designed to deliver the vision of architects and homebuilders.
A vinyl window can be inexpensive, durable, and remarkably energy efficient when designed properly to minimize thermal transfer.
While early vinyl windows had problems with thermal expansion and stability in hot environments, modern ones are much more durable and dimensionally stable.
Look for vinyl window frames with heat-welded joints. Because they're stiffer than mechanically joined vinyl frames, they provide better resistance to temperature stresses. Interior webs also strengthen the frame and improve its thermal performance.
As one of the most popular types of windows, vinyl windows offer a superior level of energy efficiency and durability. They are traditionally known for being virtually maintenance-free, requiring only simple cleaning to help keep them pristine.
At Lasting Impressions Windows and Doors, we proudly carry a wide array of high-quality vinyl windows available in various styles.
Contact one of our certified staff members to ask questions about our products or request a project bid for your vinyl window installation.
For years, architects and builders have specified aluminum windows for their overall strength and lasting value. Because of their rigidity, durability, and narrow frames, these windows can be configured into a wide variety of combinations that maximize views.
For their strength and long-lasting lifespan, aluminum windows have widely been selected for their rigidity, durability, and narrow frames.
They can be easily built to accommodate different styles, shapes, and operations to help optimize views and enhance the beauty of your home. They are also a frequent choice in warmer climates.
Aluminum windows are ideal for a range of projects, from entry-level houses and multifamily units to high-end custom homes. For more information about our aluminum window installation services, don't hesitate to contact us.
Reach out to us so that we can discuss your needs in detail. We look forward to getting the opportunity to serve you.