Window and Door Specialists in Arizona
We Handle Installation and Replacement Projects
Your One-Stop Shop for
Residential Doors and Windows
Lasting Impressions Windows and Doors is a company based in Phoenix, Arizona. We have been providing quality-made windows and doors at budget-friendly prices since 1993. Our business also offers trim and hardware replacements/supplies.
We carry a large selection of vinyl, aluminum, wood, and fiberglass windows. Our friendly staff members offer free consultations. They will also provide certified recommendations to meet the needs of our customers.
Making customers happy is our top priority, so you can always trust in our staff to help you make the best decisions for you and your space.
Our business specializes in beautiful entry and replacement doors. We carry a selection of fiberglass and wood entry doors available in a variety of operating styles. We also place a great emphasis on delivering premium products and award-winning service.
Our staff members strive to satisfy each customer's needs. We will go to great lengths to meet and exceed your expectations. Additionally, our company delivers all of this at prices our competitors can't and won't match.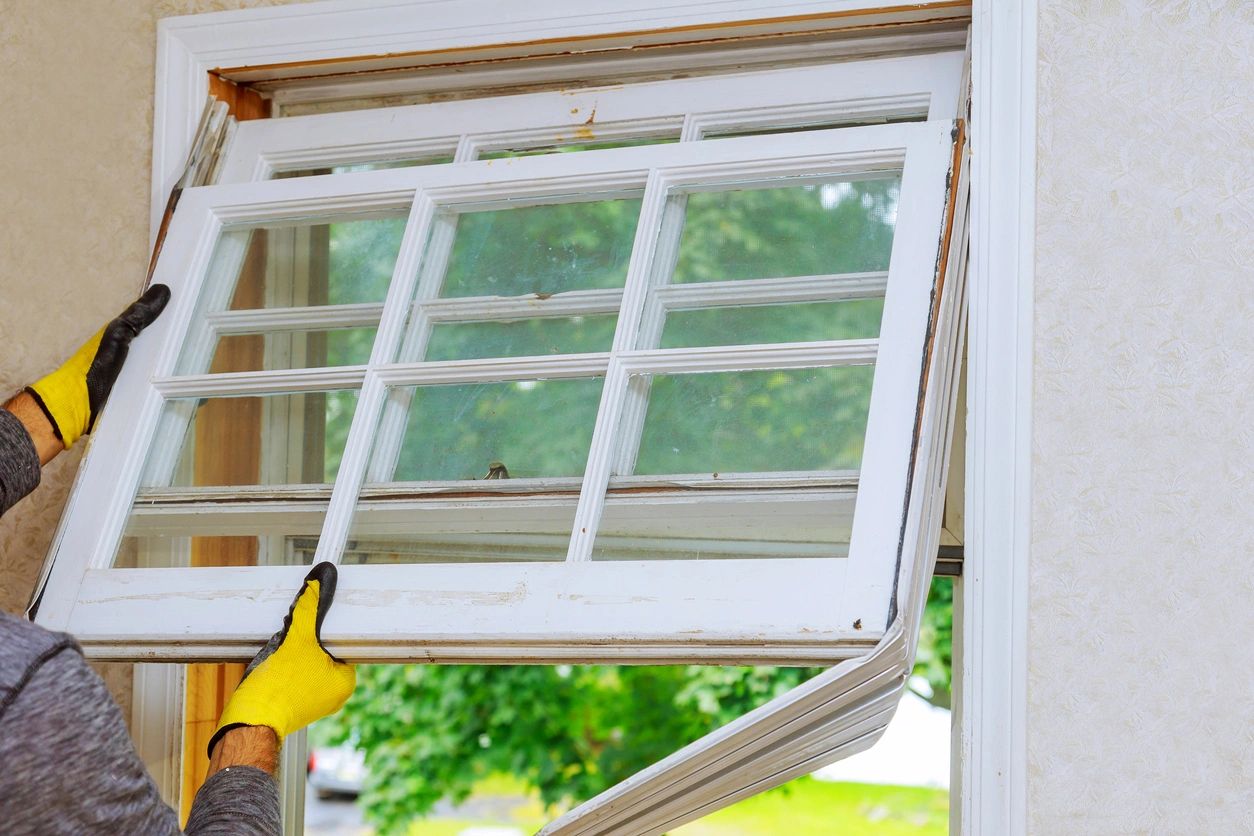 Lasting Impressions Windows and Doors is a reputable company in Arizona with a proven record of accomplishment.
We ensure all projects are accomplished with the utmost professionalism. We use quality materials while providing clients with support and accessibility.
As a family-owned company with an outstanding reputation, we will deliver the superior customer service you should expect.
We are committed to completing all projects within the timeline we set with our clients. We use state-of-the-art technology to ensure all jobs are done quickly. With our keen attention to detail, we guarantee that everything is done correctly.
What Our
Clients Have To Say
"Great windows, fair price. They came on schedule, completed the work in less than a day, and cleaned up perfectly. I'm about to call them back to have the back half of the house done."
Sandy
"If you are looking for a good deal on windows or doors this is the place to visit. I ended up saving about $1500 on my new windows."
Anonymous
"Spoke with Britt who was very nice and accommodating. We were trying to find replacement parts for our windows as one of the counterbalances is bent. He took our part, ran to the back, went through their stock, and compared the shape with ours. While they don't carry the part we needed, they took the time to check for us and recommended where we can go to find what we need."
Jess B.
"We could not be any happier with our experience at Lasting Impressions. We just had our new door and sidelight installed today, and it is beautiful. The installers did a fantastic job! The service we received from day one was professional and courteous. We initially had to put a temporary hold on our order given an unforeseen circumstance, and Mark was incredibly accommodating. We feel very fortunate that we made the initial stop into this store when we started looking for a new door. They were thorough, detailed, honest, and there were no last minute add ons or surprises. We highly recommend them, and will definitely use them in the future. Thank you Lasting Impressions!
Please share with those involved in my purchase that I am VERY happy with the whole process from working with Tyler, the sales person to the gentleman who installed it. Great job by all."
Sam B.
"I've now used Lasting Impressions twice for window installation at our home. The first install, about three years ago, went very smoothly. This time, we had a few unexpected delays, although nothing major. We're very happy with the windows, the price was reasonable, and the installers did a wonderful job. I would definitely recommend this company."
Brooke L.
"I will truly search for enough adjectives to PRAISE this window project that has become a savings goal for 3 years. With no real previous experiences here in the valley I chose....as I recall....to put my name "out there" for companies to contact me. Little did I know that I hit the "pot of gold at the end of the rainbow" with all of you. With a full understanding that I may be competing with hundreds of homeowners locked away in homes with "bad windows" the process may take some time!! NOT A PROBLEM!!! Maybe the best advice I can share with others is if you want a good job....sit back....relax.... and wait your turn!!!
Rick allowed me to envision the "end result" as he provided suggestions and concerns regarding each vendors options. SOOO GRATEFUL for his experience as the 7 very small plastic block windows are sooo perfect following his guidance. His concern was the wide frame on Andersen or other fibrex options that would have created a window more suited to "pee wees play house" than ours!! AND THESE INSTALLERS!!! Where in the world do you find such great guys!!! Unsure if they are independent contractors with you or full time employees....BUT REGARDLESS....There is no PRAISE to justify their contribution!!! PLEASE forward this to ANYONE and EVERYONE involved with this transformation of my winter home into the envy of the neighborhood!! Their attention to detail....their respect for what in your company books may be a "little project" but for 70 plus year old school teachers....a big big deal!!! We have thanked them with gatorade and homemade treats and a small monetary token of our SINCERE APPRECIATION!! We are very old school....raised on farms in rural Colorado to parents who would give their right arm to make sure their children had a chance at a good education and a better life with less strife. We have the good education and the better life, but the numbers of years with two or three jobs each to make it happen for ourselves and our children stack high. We have such respect for those who work hard to be their best!! PLEASE PLEASE find time to COMMEND them for their fine work!! I will share a copy of this email with them!! Maybe it can serve as a spirit booster when they run into some homeowner that doesn't realize the importance of saying THANKS!!! TO all of you....A MILLION THANKS!!!"
Cynthia and Rich C.
"Lasting Impressions installed new French Doors in my home. The doors are beautiful. The service was excellent. The installers did a perfect job, were on time, polite and cleaned up after themselves every day. They even played with my dogs! My husband and I are thoroughly satisfied and recommend this business without hesitation."
Barbara E.
"Price was competitive, Sales Rep was very helpful, Installers were on-time and very professional. I love my new windows.....and my lower SRP bill too."
Margie
"Great company to work with. Products and install are great. Pricing seemed extremely fair. This is a family owned company that really cares about it's customers."
Lennie
"Had these folks out for a new entry door and retractable screen. From start to finish they all were very professional. Everything looks great!"
Jeff B.
"I just wanted to take a minute to say thank you for the excellent customer service we received on the install of our doors. The installers did a fabulous job. They were on time, they were professional, they were clean, and they did an excellent job. I couldn't of asked for a better team of workers to complete the job. It was a pleasure dealing with your company from all in your office from the sales experience to the insulation - we could not be happier."
Jean L.
Lasting Impressions Windows and Doors is an authorized dealer and proud member of the following organizations:
Contact us for more information about our windows and doors. We'll be more than happy to answer your questions.